More Info
This painting depicts Penelope Cruz as her character Raimunda in Pedro Almodovar's film Volver.
The film is about an eccentric family of women and Raimunda is a working-class woman who goes to great lengths to protect her daughter Paula. She believes her mother is dead yet keeps smelling her perfume and it seems that she has come back to tie up loose ends.
I found it a poignant depiction of family life in Spain.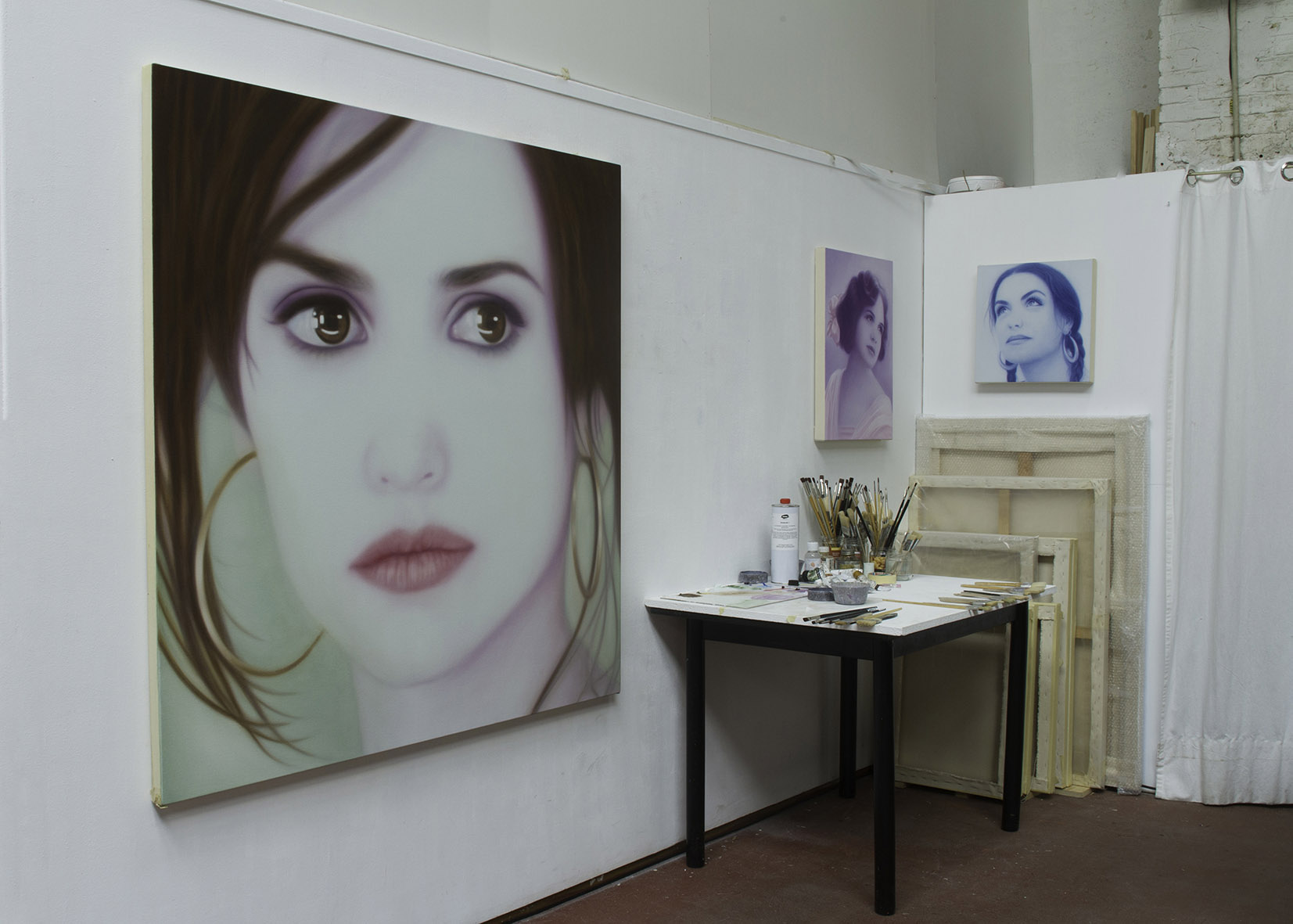 I've been living between Spain and London for years and watching films like Volver has both helped me to learn Spanish and enabled me to understand Spanish culture better.
I started the painting in London around ten years ago. I did the underpainting in the colour terre verte there and then started spending more and more time in Spain. I recently shipped it to Valencia so I could finish it.