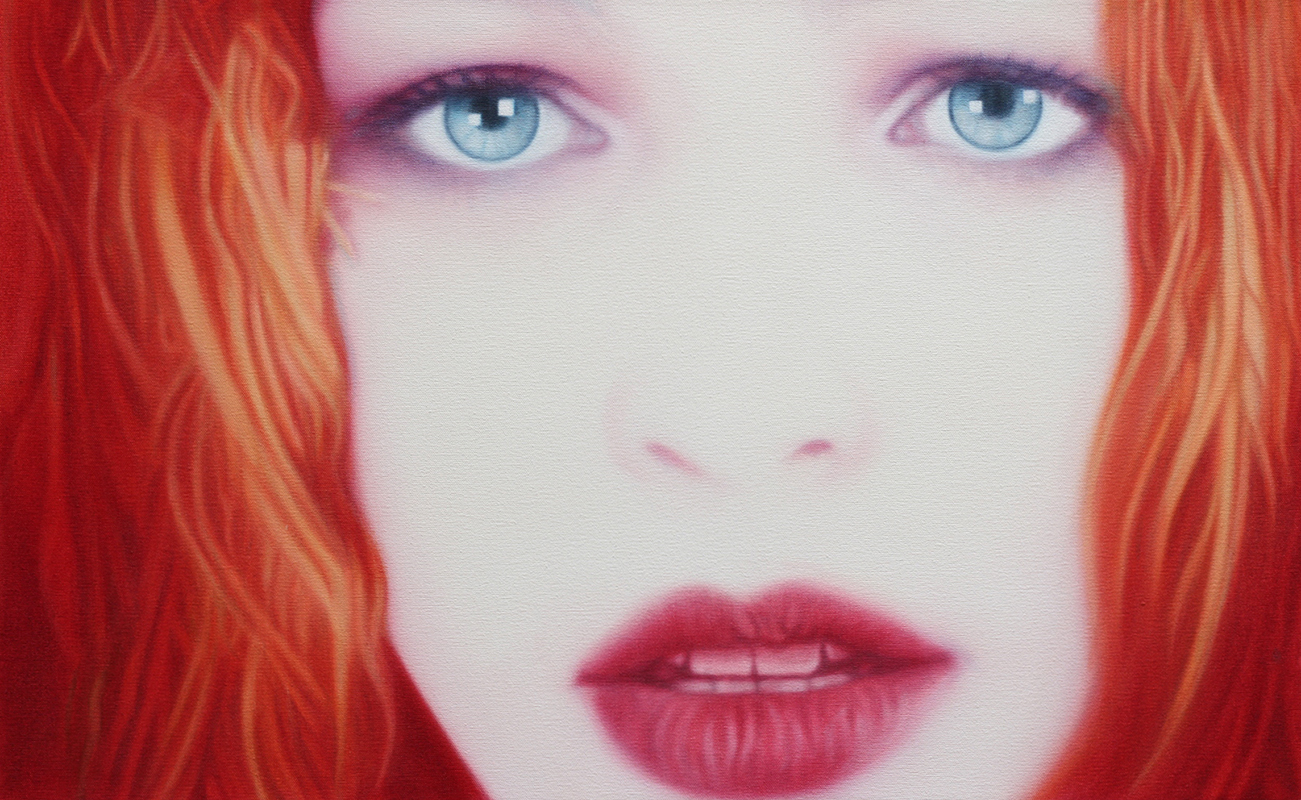 About Josie McCoy
Josie McCoy was born in Plymouth in 1969 and currently lives and works between London and Valencia, Spain.
She graduated from the MA Fine Art course at Central Saint Martin's, London, in 1999, and has since widely exhibited her painted portraits of iconic female characters from film and television
McCoy has had solo shows in London, Milan, Santiago de Compostela and Valencia and has participated in numerous group shows worldwide, in the UK, Europe, South America and the U.S.
Her paintings have been selected four times for the BP Portrait Award at the National Portrait Gallery in London and she was shortlisted for the Castellon International Painting Prize, Spain. She received a Woo Charitable Foundation Arts Bursary and was awarded first prize for the Centre of Attention Painting Prize.
McCoy's paintings are included in private and public collections including the BBC, Collection of the University of Wales and the Borchard Collection of British Self-Portraits in the 20th Century.
Artist's Statement
The idea of the female gaze is central to my painted portraits of iconic female characters from film and television. I'm mesmerised by the power these characters hold in the collective psyche.
Each of my works begins with a film still, which is projected onto canvas, then meticulously painted, creating a conversation between old master techniques, contemporary photography and projection. The making reflects the psychological projection of our desires onto the subject. Light is significant throughout the process, from source photo to colour palette. The final painting glows in imitation of the cinema screen.
"Please help" depicts Milla Jovovich as "Leeloo" in The Fifth Element, one of a series of 24 paintings representing one second of film. She is simultaneously being watched and watching, on the threshold of strength and vulnerability, wisdom and innocence. Using the cinematic technique of the close-up, the composition zooms in showing us the raw emotion of the moment.
The work explores the relationship between painting and cinema, trying to capture, as Barthes says in Mythologies, "that moment in cinema when capturing the human face still plunged audiences into the deepest ecstasy". I want the viewer to lose themselves in the complexity and emotion of the human face.